OUR STORY
SHREDLY is a women's mountain bike and outdoor apparel company that combines art and fashion to create beautiful performance and lifestyle apparel. Our goal: to ignite excitement for adventure using an artful approach to technical design. We are female founded/operated, community driven, sustainably minded, and on a mission to offer women of all shapes and sizes the best selection of technical apparel.
Did you know that SHREDLY was born on Kickstarter? Our roots are a reflection of our product first, community driven approach that still shapes how we operate today. Having a product-first focus allows us to stay true to our mission using community needs, wants, and wishes to develop products with purpose.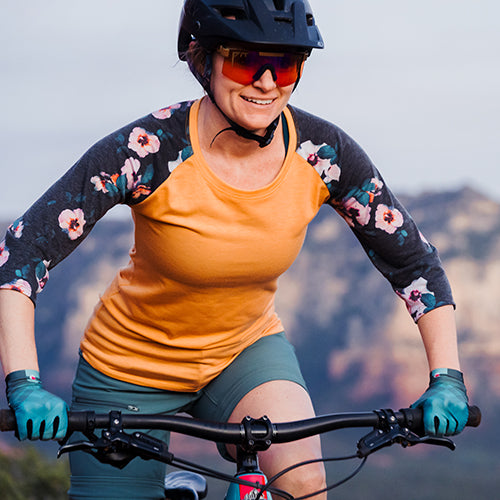 MEET ASHLEY, FOUNDER and DESIGNER
Ashley is a Colorado native whose happy place is anywhere outside. She spent her childhood riding bikes, playing in the dirt and exploring with her siblings and the best four legged pals you could ask for. It wasn't a rare occasion that she did all of this with crimped hair, painted nails, and "girly" outfits. So when she set out to change the offerings for women's mountain bike and outdoor apparel she did it with an unapologetic approach to disrupting the norm. Enter SHREDLY: beautifully designed performance apparel, thoughtfully engineered for living a life full of adventure.
MEET CAMBER, MARKETING MANAGER
A former Midwesterner (a Yooper to be exact), Camber traded most of the snow for sunny, desert singletrack and winding canyon trails in Western Colorado several years ago. She serves as SHREDLY's Marketing Manager assisting with all the behind-the-scenes details. Her love of marketing strategy, content creation, and visual storytelling are just a couple of the reasons why she is a valuable member of our team. In her free time, Camber can be found with a paintbrush in hand using all the colors to recreate the moments from her favorite outdoor adventures, playing in the snowy mountains, or exploring the desert trails.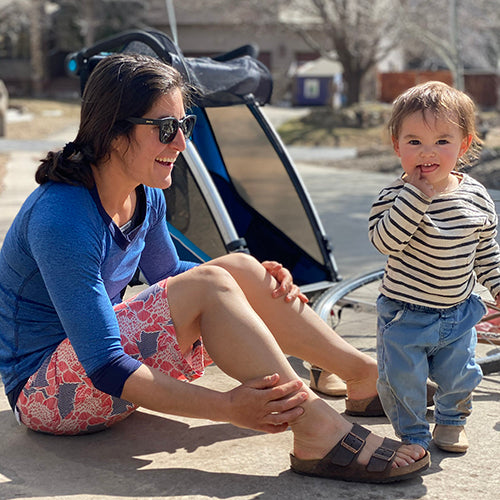 MEET JULIE, BRANDING + DIGITAL CONTENT
Julie and Ashley first met while working together in Carbondale, Colorado… the jobs changed but the friendship and work ethic remained. So a few years later, as SHREDLY really started to grow, Julie was a logical fit to help support the company's budding digital marketing efforts. These days, Julie handles all things email and keeps our curated content on-brand while guiding our overarching marketing strategy and brand voice. Away from work she stays busy keeping up with her over-stoked toddler, sneaking to the Utah desert for climbing and biking trips, and stalking trout in her backyard streams. Favorite trail: Anything that ends with a swim, no matter how cold or impractical.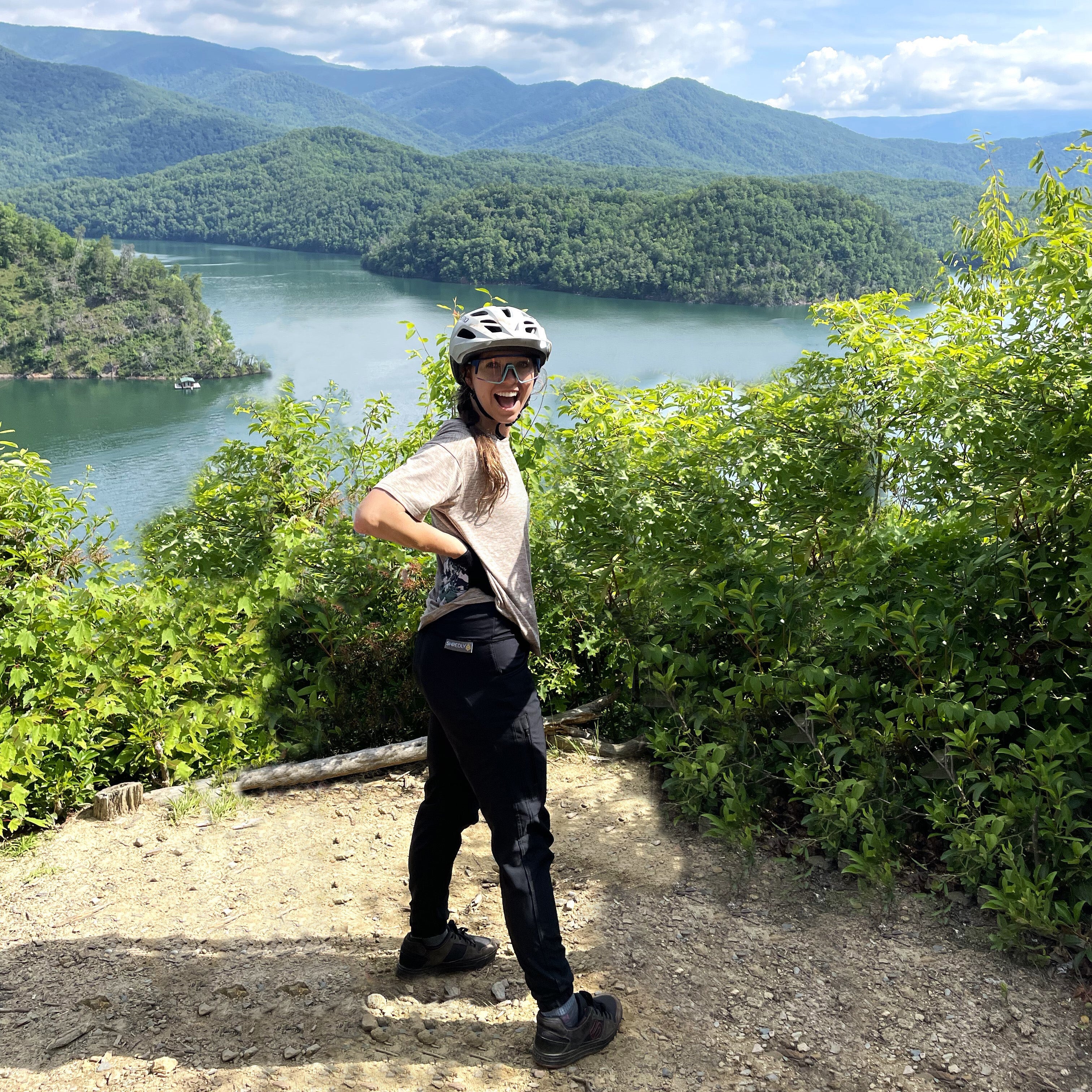 MEET MEGAN, OPS + CUSTOMER CARE LEAD
Megan was born and raised in Florida, although it didn't take her long to realize the mountains are where she belongs! While in the Upstate of SC she spends all the time she can with her two dogs, Jeffy and Ary peddling and paddling all over the southeast which proves to be perfect training for the triathlons she keeps accidentally signing up for. There is about a 95% chance that if you email SHREDLY, Megan will be the smiling face on the other side!