7-Day Mountain Bike Adventure to Botswana
Join SHREDLY and World Ride for a once-in-a-lifetime mountain bike safari in Botswana.
April 3-9, 2023 [sold out]
April 10-16, 2023 - Reserve your spot now!
May 8-14, 2023 - Reserve your spot now!

SHREDLY + World Ride Trip to Botswana
Multiple Dates | Botswana
This 7-day mountain bike safari trip to Botswana is a once-in-a-lifetime opportunity to go on a safari…on mountain bikes! On this trip, you will enjoy amazing vistas at every accommodation, delicious food, and experience frequent wildlife sightings including elephants, zebras, giraffes, and more. Highly experienced guides are always present to maintain a safe and enjoyable experience for the riders and the magnificent animals in their natural habitat.
Fitness level:  ● ● ● ○ ○
Skill level:  ● ● ● ○ ○
This trip is co-ed and open to everyone! Invite your partner, spouse, and friends!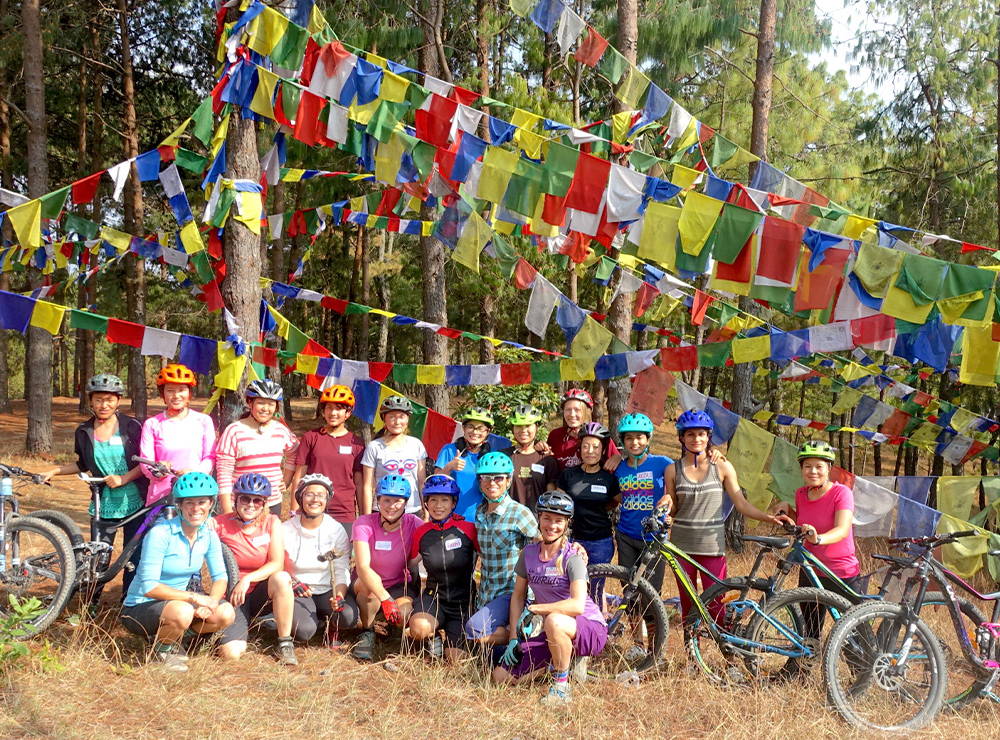 We are very excited to partner with World Ride to offer this opportunity to visit Botswana! World Ride is a 501(c)3 nonprofit that works to empower women globally through mountain biking. They have established programs around the world where they work with local women to create bike libraries, assist with leadership and guide training, and support women with their race goals.
As part of World Ride's mission to support the empowerment of women globally through growing women's mountain biking in Nepal, Guatemala, Peru, Lesotho and Botswana, a portion of this trip will go to building a bike library and the organization of weekly group rides for women in Botswana.
World Ride Director and Founder Julie Cornelius be joining this once-in-a-lifetime experience that will help provide the opportunity for women in Botswana to experience the sport of mountain biking!
Gobona Mantel is a representative with World Ride and will be joining us on this safari. In addition to being the area's ride leader and organizer with World Ride, Gobona is a co-founder of GRIP Runner, a speciality running store in Botswana, coaches at her cycling school as well as runs her events and timing business. Gobona is an avid cyclist who has participated in several epic races including the Kalahari Challenge, Cradle Traverse 3-Day MTB, Route 66 MTB, Magalies Monster MTB, Dimension Data Route 73, 947 Ride Joburg and the Cape Town Tour.
How did you get started mountain biking?
The first time I went on a bicycle, I was a young girl about 13 or so. I grew up with boys and I used to see boys given an opportunity to ride my uncle's commuter bike locals call a humber. I was never given that opportunity because I was a girl. Growing up in the village, girls had certain chores that they were supposedly supposed to do, but me being me, I enjoyed doing boy stuff. One day, my uncle wanted to send me to his friend's house and I asked him if he could push me on his humber so I could go fast and to my amazement he did. Just one push that was all I wanted and that was the beginning of me loving and enjoying his humber.
Why do you love mountain biking?
I love mountain biking because that was the first sport I fell in love with without being pushed into doing. It's unique and soul soothing. No matter the circumstances you find yourself in, once on a bike all your stress is gone.
Where is your favorite place in Botswana?
My favorite place in Botswana is the Okavango. The Okavango Delta is one of the largest inland deltas in the world. It is protected under the world heritage sites. As of late, I got the opportunity to travel around the country, it's serene, quiet and I got to see all the big five.
What is your favorite trail in Botswana?
My favorite trail at the moment is in Mokolodi. My country is mostly flat, we don't have mountains and going inside Mokolodi gives you the experience to ride anywhere and to experience the hills, loose rocks, and sand patches there.
Anything else?
Teach the young ones to love themselves and never compromise on their happiness. Dream big and be whatever they are destined to be. Life is too short for compromises.
Itinerary + What's Included
While a final and more detailed trip schedule is distributed to registered participants, below provides a general view of what you can expect.
Day 1

Your shuttle will be waiting at the airport in Johannesburg or will meet you at your local hotel. The group will then transfer to the Mashatu Game Reserve, arriving in time for a light lunch and an introductory talk about what to expect for the week. After lunch, you will have your first opportunity to take in the beauty of the Mashatu Game Reserve and with a short ride to view wildlife. Mashatu is home to Africa's largest herd of free-roaming elephants on private land, so your chances of seeing them is very high.
Accommodations: Tree Camp. This is a very unique camp that can fulfill childhood dreams of sleeping in a treehouse. Nestled in the bough of a giant Mashatu tree and two ancient Leadwood trees is where you'll enjoy accommodations for the night. You will dine on the deck, overlooking the Majale River, able to view wildlife below as thirsty visitors arrive to drink at the watering hole.

Day 2
You will set off early on the day's ride that ventures through the center of Mashatu to the ancient rock formations and centuries old giant Baobab trees in the west of the reserve. In the afternoon, you can rest your legs on a game reserve drive with hopes of seeing the resident lion. A sunset happy hour at the ancient "Amphitheater" rocks will conclude the day's adventures before heading to camp at The Kgotla to enjoy dinner around a large log fire. The night will be spent under a ceiling of stars and Africa's night-time melodies singing you to sleep. This experience is just about as far away from city life and the modern world as anyone can imagine.
Accommodations: The Kgotla. An old Leadwood enclosure that was used in the past as a traditional law court of a Botswana village. This open-air enclosure forms the perfect, secure camp for the night.
Day 3
The day's ride includes the unique sandstone formations in the area, including the famed Solomon's Wall. Some of the oldest civilizations in southern Africa settled in this valley, as evidenced by archaeological finds including middle and late stone age tools, and rock art from the legendary Mapungubwe Dynasty. The ancient and timeless Mapungubwe area topography, combined with wildlife sightings, makes for an incredible riding experience. In the afternoon, enjoy the option of another game drive, which ends at one of the most visually stunning and ethereal sunset spots in the reserve - the Mmamagwa Hill. A short climb will allow you to enjoy happy hour beneath a beautiful baobab tree with breathtaking views of the area before returning to The Kgotla for another night under the stars.
Accommodations: The Kgotla.

Day 4
The day will begin by winding your way through Elephant Valley along ancient trails stomped into the soil by centuries of migrating elephants. Then head north towards the upper reaches of the Majale River. This area is peppered with enormous baobab trees and is one of the most remote areas of the reserve. After an exhilarating ride through this timeless countryside, enjoy a relaxing lunch at Tree Camp. For the afternoon, choose from another ride, a bush walk, or game drive.
Accommodations: Tree Camp.

Day 5
This day is spent exploring the center of the reserve. This area is notable because of its small hills, known as koppies. These hills make for some excellent uphill challenges on the bike and really fun downhills as a reward. A stop on the top of the koppies to enjoy the neverending views into both Zimbabwe and South Africa is not to be missed - the views will literally take your breath away. They also provide a great vantage point to see the herds of wildlife in the area. After the ride, return to Tree Camp, where you will again have options for an afternoon activity followed by a delicious dinner to celebrate the last night at magical Tree Camp.
Accommodations: Tree Camp.
Day 6
This day of riding promises a wonderful downhill ride and some great wildlife viewing as you explore the Pitsane River Valley. Watering holes, dug by elephants along the course of the Pitsane River, attract thirsty herds of animals that you are sure to see when passing by. The ride returns to the Two Mashatu Camp in time for lunch, a cooling swim in the pool, and a relaxing afternoon. After you've enjoyed resting, join a guided bush walk to one of the nearby koppies for sunset happy hour.
Accommodations: Two Mashatu Camp.
Day 7
Take in the sunrise and enjoy the beautiful sounds of the savannah at dawn with tea or coffee delivered to your tent. Following a light breakfast, you'll explore the dense woodland that hugs the Limpopo River, home to abundant wildlife and spectacular views. Return to camp in time for lunch and a chance to take another swim in the pool. In the afternoon, you can enjoy one last ride, where you are likely to encounter plains animals, giraffes, and herds of elephants. The ride meanders across the hills with vast views back towards South Africa, and arrives back at Two Mashatus in time for sunset happy hour. As evening falls, take a seat in the thatched boma and enjoy a three-course dinner while reminiscing with your fellow adventurers.
Accommodations: Two Mashatu Camp.
*Itinerary is subject to change.
Accomodations
While in Botswana, you will be staying in comfortable camps in multiple spots around the country that have hot showers, delicious food, and frequent wildlife sightings. Accommodations will be double occupancy.
Food
All meals are included in the tour.
Flights/Arriving in Johannesburg, South Africa
For this trip, it is best to fly into Johannesburg, South Africa. Please arrive into Johannesburg by 7am the first morning of the trip if you are planning to catch the shuttle with the rest of the group (included in the trip). Please let us know if you plan to drive yourself or fly to the starting destination. The shuttle will arrive back in Johannesburg by 6pm the day after Day 7 of the trip.
Optionally, there are flights available back to Johannesburg. Please get in touch if you are interested in adding on a flight instead of the included shuttle.
Rental Bikes
This tour includes an aluminum hardtail rental bike for you to use throughout the week. You can choose to bring your own bike if you prefer, but unfortunately we cannot provide a discount on the cost of the trip.
Visa
There is no need for a visa for US citizens if traveling to South Africa or Botswana for less than 90 days. When you arrive in the country, you will go through customs and immigration with your passport. Make sure your passport is current and does not expire within 6 months of your travel date. If you are a citizen of a country other than the US, please check the visa requirements for your country.
Currency
Some places accept credit cards in Botswana, but it is mostly a cash-based culture. It is recommended to get Botswana currency from an ATM once you arrive in South Africa and Botswana. You can also exchange US dollars at a foreign currency exchange.
Luggage
You will be bringing all of your luggage with us along the way, and will have secure storage for bike bags and boxes if you bring your own.
Weather
The weather in Botswana is generally nice during the time of this trip. Sunny with highs in the 70s and 80s (F) with lows in the upper 50s and low 60 (F). It is unlikely to rain but we do recommend being prepared in case it does. The nights can be quite chilly, so make sure to bring a jacket and some warmer layers.
Gratuity
Gratuity is not included in your trip and can make a big difference for your guide. We recommend around $10-$20 per guest per day, which is around 125-250 Botswana Pula. These get split between your guide and driver. If you would like to tip more, your guide and driver will very much appreciate it!
Gear Donations
World Ride's mission is to support the growth of women's mountain biking around the world. Part of the impact you can have on this trip is through gear donations. Donations (gently used and in proper/safe working condition) that you can bring to Botswana and leave with the women is very much appreciated!
Gear that is needed include:
Bikes (getting a new one? Travel with your bike and then leave it there!)

Helmets

Pedals

Shoes

Tires

Gloves

Hydration Packs
Travel Insurance
Travel insurance that includes medical is required for your trip. Typically bikes are not 100% covered by travel insurance policies. Many homeowners or renters policies do cover bikes while traveling abroad, so be sure to check into this before the trip. If you wish to get extra insurance for your bike, we recommend Velosurance.
Anything you need for your own bike (if bringing)
Extra derailleur hanger
Extra brake pads
Any special bike tools (multitool, mini pump, spare tube)
Bike gear
Helmet
Sunglasses
Buff/scarf
Pack (at least 15L in size to carry layers and capacity of 3L of water)
Bike shoes
Gloves
3-4 pairs of bikes shorts or more depending on preference
3-4 jerseys or more depending on preference
Sunshirt
Socks
Long sleeve base layer
Waterproof rain jacket
Other gear
Warm jacket (nights can be chilly)
Clothing for post rides/dinner
Comfortable shoes to hike and walk around
Clothes to sleep in
Swimsuit
Sun hat
Any medication you may need
Toothbrush and other necessities
Sunscreen, lip balm, mosquito repellant
Either a bike light or a headlamp
Personal items
Passport
COVID-19 vaccination card
Proof of travel insurance
Credit and debit cards (debit to withdraw local currency from ATM)
A small amount of cash to travel with (USD)
Camera (or just your cell phone)
Cell phone (plenty of wifi along the way)
USB battery pack (optional- there are outlets in all of the hotels)
Electronics cords and chargers
Power adapter (220v and outlet type M)
Misc
Any extra mountain bike gear you might be able to bring or collect and donate for the ladies over there. See Gear Donations under the "Important Details" tab. 🙂
Total Price – $4495 per individual
$300 non-refundable deposit* is required to hold your spot.
*Deposits are non-refundable and can be put toward any other World Ride trip in the future.
The remainder of the cost of the trip is due 30 days prior to the start of the trip and can be made in payments. This trip requires a minimum of 6 people in order to run.
A portion of this trip's proceeds will go to building a bike library and the organization of weekly group rides for women in Botswana.
Fundraise for your trip! World Ride can set up a personalized fundraising page for you. They offer $100 off your trip costs for every $1000 that you raise, up to the cost of the trip.
Invite your friends to join you. This trip is open to everyone (partners, spouses, neighbors, etc.)
What's Included
$150 SHREDLY Bucks
Double occupancy accommodations in comfortable camps
Rental bikes
All meals, tea, coffee, drinks, and laundry
Guided rides
Guide gratuity is not included. Cost does not include airfare, souvenirs, alcoholic beverages, or travel insurance.
Trip Activity Level
Fitness level:  ● ● ● ○ ○
Skill level:  ● ● ● ○ ○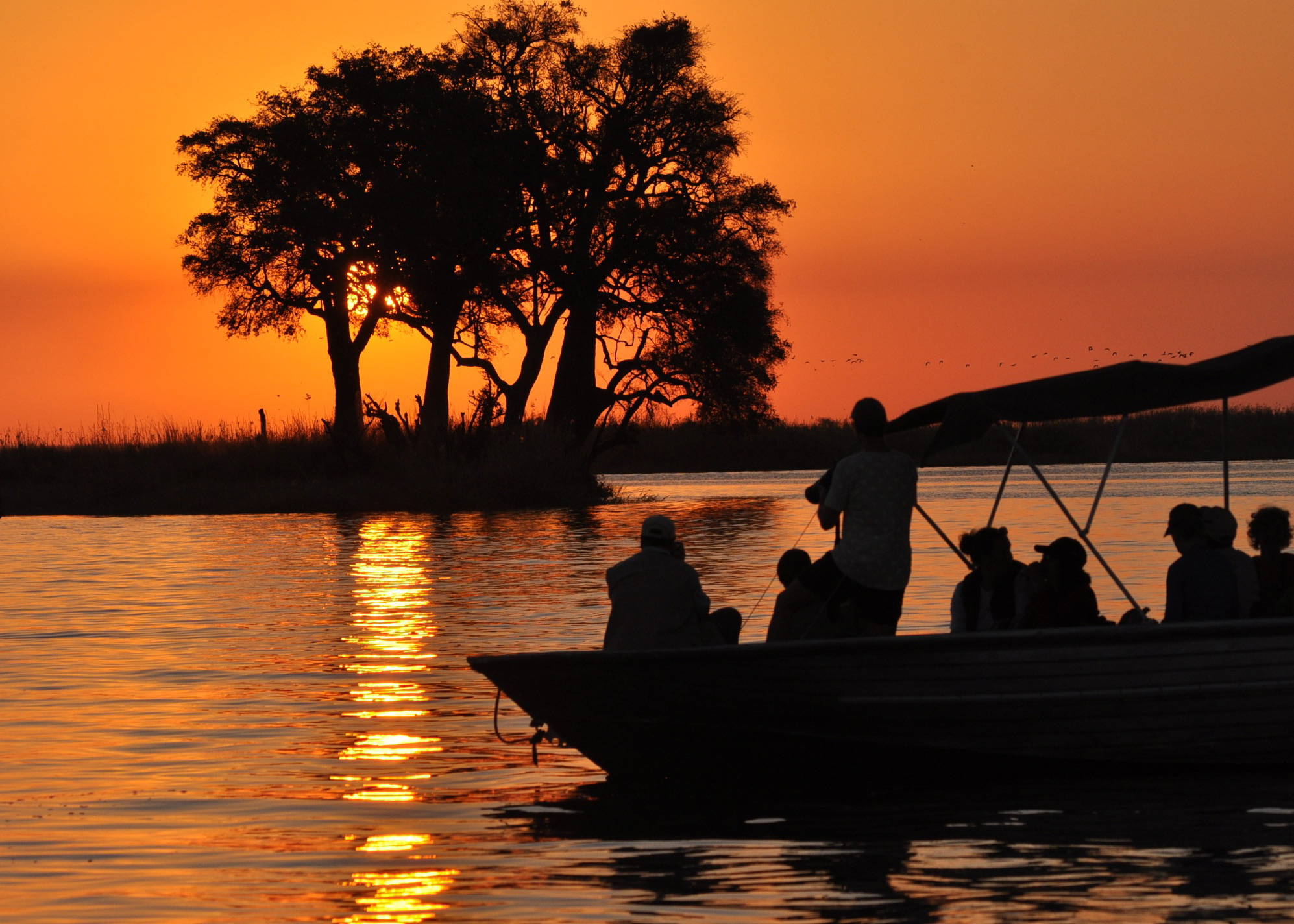 Responsible Tourism within the Mashatu Game Reserve
The Mashatu Game Reserve is located in the Northern Tuli Game Reserve of Botswana which is situated between the Tuli Safari Area, a national park in Zimbabwe and the Mapungubwe National Park, a World Heritage Site in South Africa. Mashatu shares unfenced borders with both the South African and Zimbabwean national parks in the south and north respectively. This vast area forms part of a cross boundary wildlife conservation area protecting the substantial biodiversity of fauna and flora in this region.
Human densities within national parks and private reserves are ever increasing as the viabilities of such conservation areas are threatened by ever increasing costs of management and anti-poaching initiatives. Mashatu management have made a firm decision to maintain human densities on Mashatu as levels below the comparative statistics of reserves on private land in South Africa and elsewhere. By limiting the number of tourists, one naturally limits vehicle traversing in the reserve. Instead, the tourism focus has been expanded to adventure tourism where the impact is substantially less severe. Horses (horse safaris), bicycles (cycling safaris), the human footprint (walking safaris) and 'stationary tourists' (photographic hides) limit the imposition of tourists in conservation areas and, in addition, provide a unique selling point for the Mashatu enclave in the greater ecotourism industry in southern Africa.
Mashatu has, over the past 30 years, made it policy to benefit the residents of community villages on the periphery of the Northern Tuli Game Reserve through the opportunities of employment and provision of services. Priority is given to these community residents and, in many instances, present employees of Mashatu are the children and grandchildren of community members who have worked at Mashatu.
Most areas in Africa, which are earmarked for the conservation of wildlife and natural environment, are realizing the increasing necessity for ecological preservation and support of the communities who live on the periphery of these areas, as well as the retention of their culture. In addition to the major contribution which the custodians of these sanctuaries make, they garner additional support from guests who enjoy these areas. This is done by way of charging the guests a daily levy, which is earmarked for conservation, community and culture.

The sustainability of wildlife areas in Africa is only possible through an association of three partners namely; custodians of the wildlife areas, the communities who reside on the periphery, and those reputable travel professionals whose guests share this ethos.

In an effort to support this cause and strengthen our commitment to responsibly experience new parts of the world, together World Ride and SHREDLY are donating 1% of all trip proceeds to the Conservation Levy.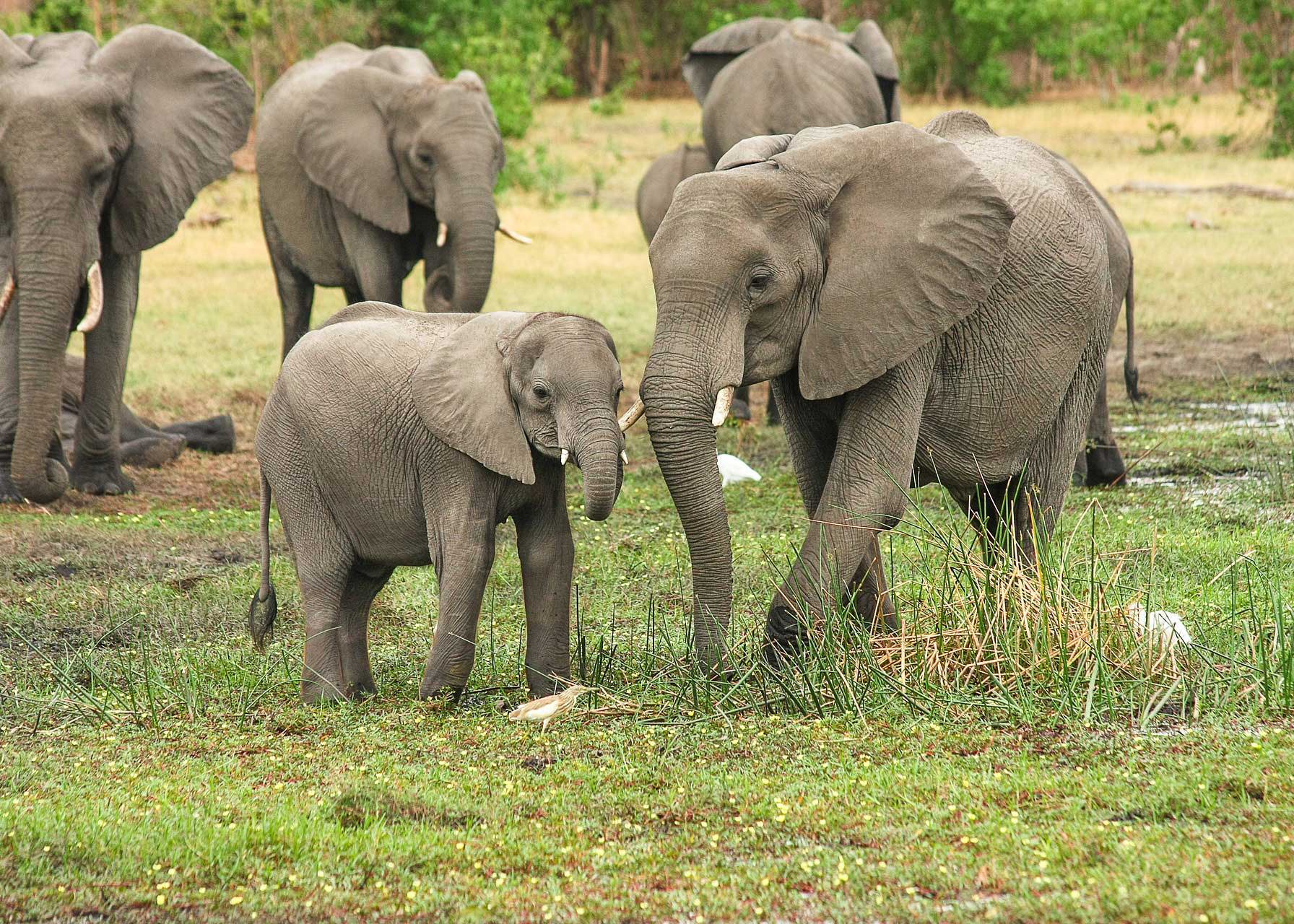 Get All the Details + Reserve Your Spot
For pricing and to complete your registration, please visit the link below. You will be taken to World Ride's website where complete registration details may be found.  
---
April 3-9, 2023 [sold out]
April 10-16, 2023 - Reserve your spot now!
May 8-14, 2023 - Reserve your spot now!